Don't see a job for you right now? Join our talent community for future opportunities.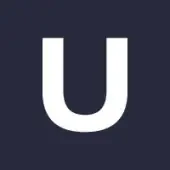 Updater
People & HR
Remote · United States
Posted on Thursday, January 16, 2020
Picture your last move. You probably had a beautiful idea in mind of what it would feel like to settle into your new home—but chances are it ended up being a blur of cardboard boxes, last-minute chores and cold pizza instead. Moving is one of the most universally relatable problems: Everyone's done it—and everyone knows it's painful.
At Updater, we know that moving is about more than just about figuring out how to move your couch across town. Moving means switching internet plans, interviewing new babysitters, buying that perfect lamp, figuring out how to meet the neighbors and searching for a new go-to takeout spot. That's why Updater helps people take control of their moves so they can feel at home faster.
We design and build technology solutions that help take the pain out of moving and home management. Our app helps you find and purchase everything you'll need for your move (local and long-distance transportation, haulaway, storage), your essentials (TV & internet, utilities, insurance, mail forwarding) and your home (maintenance, improvement, ongoing services).
With 25% of the 45 million Americans that move annually as our audience today, we're streamlining the fragmented moving process to drive solutions for the largely untapped $250B U.S. mover market. And we've created a unique online marketplace where all participants benefit – including consumers, real estate partners and service providers.
Updater believes in hiring the best people for the right role. Our team is small but driven. We work hard and play even harder. We've nearly doubled in size over the past year and our continued growth will only translate to more exciting challenges and opportunities. Think you're up for it?
Join the Updater Talent Community!
Stay in the loop on the latest milestones and opportunities that we're working through. Whether you're interested in stopping by the office for happy hours or in joining the team, we want to connect with you.
From time to time, we may reach out to you with updates, events or new opportunities to keep you informed on what's happening here at Updater.
We're excited to connect with you!
About Updater
Updater makes moving easier for the 12 million households that relocate every year in the US. With Updater, users seamlessly forward mail, transfer utilities, connect TV and internet, and much more. Thousands of the most prominent real estate companies in the US (from real estate brokerages to multifamily and relocation companies) rely on Updater's real estate products to save clients hours with a branded and personalized Updater moving experience.
Headquartered in New York City, Updater has raised over $450 million from leading investors, including SoftBank Capital, Vista Credit Partners, IA Ventures, Commerce Ventures, Second Century Ventures (the strategic investment arm of the National Association of Realtors®), and more. Updater has ranked on Crain's Best Places to Work in NYC in 2016, 2018, & 2021. For more information, please visit www.updater.com.
Updater is proud to be an equal opportunity employer and will consider all qualified applicants regardless of color, ancestry, religion, sex, national origin, sexual orientation, age, citizenship, marital or family status, disability, gender identity or expression, veteran status, actual or presumed belonging to an ethnic group, or any other legally protected status. If you have a disability or special need that requires accommodation, please let us know.