Operations Coordinator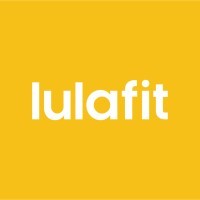 LulaFit
Administration, Operations
Chicago, IL, USA
Posted on Wednesday, November 15, 2023
Who We Are
Lulafit is a national leader in amenity consulting, technology, and management. Today, lulafit works with top organizations and real estate communities to create a culture and space that supports people's physical, social, and mental well-being. The result is increased retention, higher engagement, and healthier and happier people.
What You'll Do
The Operations Coordinator will be expected to provide on-site support across our entire Chicago market, assigned to locations on an as-needed basis by the Director of Operations. You will also be responsible for coordinating site support across the market for planned and unplanned PTO. The ideal candidate will be extremely flexible and collaborative, while also having exceptional problem solving and critical thinking skills.
How You'll Do It
Directly support all Chicago market site locations, as assigned by manager, in the following capacities:
Assist with the day-to-day operations of the fitness center and/or amenity space
Execute amenity space tours & support leasing/building management tours of the amenity spaces.
Communicate Lulafit offerings to members & prospective members
Support & execute building-wide events
Support administrative duties, such as data entry, inventory and member onboarding
Work in conjunction with the building maintenance & operations team to ensure the facility is well-maintained.
Field member feedback & share with appropriate team members.
Oversight and support of Site SOP's Conducts Site walkthroughs and shares feedback with Portfolio Directors
Work under variable, flexible schedule and be able to flex to different locations every day as needed
Oversee vacation and coverage calendar for Chicago market
Lead and manage a team of fitness contractors including onboarding, scheduling, training, and regular communication
Lead weekly group fitness classes across several locations
Design and execute safe and effective workouts for our clients
Build and maintain client relationships
Demonstrate proper technique and cueing Actively participate in departmental meetings and training sessions
Support the Operations Team with other projects and tasks related to increasing client engagement and member experience
Key Competencies
Problem Solver: Good problem solving skills, and the ability to troubleshoot problems and think on your feet.
Communication: Clear and effective communication and dissemination of information. Understand and follow the process for communication, and how and when information is shared.
Organization and task management: Ability to prioritize work and effectively delegate tasks. Able to juggle multiple projects simultaneously.
Customer-centric: Excellent customer service skills, ability to tailor approach to different audiences.
Fitness Expertise: Possess a deep knowledge of fitness services and offerings. Keep up to date on industry trends and recertifications.
High Energy: Ability to create a fun and engaging virtual atmosphere. Maintain an outgoing, dynamic personality, and excellent presentation skills.
Entrepreneurial Spirit: Self-starter, able to work autonomously. Innovative, thinks outside the box and for the greater good of the business.
Desired Skills & Experience
2+ years experience as a fitness instructor in various formats
Group fitness certifications required (AFAA, ACE, NASM, etc.)
RYT-200 Hour or similar nationally recognized Yoga certification (nice to have)
Previous experience managing and coordinating a schedule of fitness activities or classes (nice to have)
CPR and First Aid Certifications
Benefits & Perks
At lulafit, we invest in our employees' health and well-being. Our benefits reflect our commitment to help our team be the best versions of themselves both at work and at home. We are proud to offer all full-time employees:
* Paid Medical Options & Life
* Dental & Vision
* 401k
* Generous Parental Leave
* Professional Development Reimbursement
* Personalized Mental Health Support
* Team Social Events
* Virtual Wellness Platform Access
* Branded Company Swag
* Recognition & Rewards Program
Why We're Different
At lulafit, we're proud to have created a product and service our customers love. We are a team in every sense. We support one another as we work collaboratively towards a common goal of modernizing well-being to empower people in their everyday lives. From growth opportunities to professional development to unique benefits and perks, we want all our employees to realize their full potential. We value innovative and curious people who aren't afraid to challenge the status quo.
We're committed to fostering an inclusive, equitable workplace that promotes and values diversity. We welcome all employees and applicants, without regard to age, gender identity, race, ethnicity, sexual orientation, physical or mental ability, religion, or any other protected characteristic under law. More importantly, our work environment is one where everyone, from any background, is inspired and encouraged to do their best work.