Yoga Instructor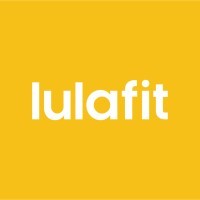 LulaFit
Boston, MA, USA
Posted on Tuesday, September 12, 2023
Who We Are
Lulafit is a national leader in amenity consulting, technology, and management. Today, lulafit works with top organizations and real estate communities to create a culture and space that supports people's physical, social, and mental well-being. The result is increased retention, higher engagement, and healthier and happier people.
What You'll Do
The Fitness Instructor leads group fitness classes at a client location in a specific market or geographical region.
How You'll Do It
Lead group fitness sessions from designated studio space, using the following skills :
Be an expert in your craft, come across as knowledgeable and confident
Dress the part, maintain a professional appearance
Be genuine, know your voice and be yourself
Be prepared, practice makes perfect
Have attention to detail
Maintain an enthusiastic demeanor always
Plan and program safe and effective group classes for clients of all fitness levels, communicating and demonstrating modifications when necessary
Demonstrate proper technique and cuing Actively participate in departmental meetings and training sessions
Partner with Operations team to plan and execute on periodic wellness events, both virtual and in person
Work under variable, flexible schedule
Key Competencies
Fitness Expertise: Possess a deep knowledge of fitness services and offerings. Keep up to date on industry trends and recertifications.
High Energy: Ability to create a fun and engaging virtual atmosphere. Maintain an outgoing, dynamic personality, and excellent presentation skills.
Customer-centric: Excellent customer service skills, ability to tailor approach to different audiences.
Problem Solver: Good problem solving skills, and the ability to troubleshoot problems and think on your feet.
Desire Skills & Experience
1+ years experience as a fitness instructor
Must possess a current Group Fitness Certification (ACE, AFAA, NASM, ACSM are acceptable) or a degree in a related field
Experience with creating and delivering virtual fitness content via social media channels or online platform
Must have access to regular email and phone communication.
Benefits & Perks
At lulafit, we invest in our employees' health and well-being. Our benefits reflect our commitment to help our team be the best versions of themselves both at work and at home. We are proud to offer all full-time employees:
* Paid Medical Options & Life
* Dental & Vision
* 401k
* Generous Parental Leave
* Professional Development Reimbursement
* Personalized Mental Health Support
* Team Social Events
* Virtual Wellness Platform Access
* Branded Company Swag
* Recognition & Rewards Program
Why We're Different
At lulafit, we're proud to have created a product and service our customers love. We are a team in every sense. We support one another as we work collaboratively towards a common goal of modernizing well-being to empower people in their everyday lives. From growth opportunities to professional development to unique benefits and perks, we want all our employees to realize their full potential. We value innovative and curious people who aren't afraid to challenge the status quo.
We're committed to fostering an inclusive, equitable workplace that promotes and values diversity. We welcome all employees and applicants, without regard to age, gender identity, race, ethnicity, sexual orientation, physical or mental ability, religion, or any other protected characteristic under law. More importantly, our work environment is one where everyone, from any background, is inspired and encouraged to do their best work.