Tenant Hospitality Ambassador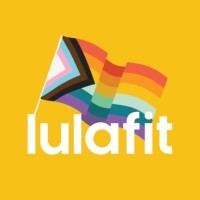 lulafit
Customer Service
Plano, TX, USA
Posted on Friday, May 26, 2023
Who We Are
Lulafit is a national leader in amenity consulting, technology, and management. Today, lulafit works with top organizations and real estate communities to create a culture and space that supports people's physical, social, and mental well-being. The result is increased retention, higher engagement, and healthier and happier people.
What You'll Do
The Tenant Hospitality Ambassador will be responsible for ensuring smooth and efficient operational procedures within all areas of the building lobby and entry amenity space, while providing the highest level of customer service.
How You'll Do It
Direct oversight of all lobby experiences
Responsible for the arrival and departure experience of each tenant and guest
Greeting, checking in and directing visitors
Learn and anticipate tenant needs/preferences to provide them with personalized solutions
Checking bags and packages, as needed
Oversee delivery personnel and enforce only authorized use of service elevators
Stock and maintain coffee/tea bar in the lobby
Collaborate with security team on emergency, safety and access control procedures
Create badges for employees
Follow procedures for responding to medical emergencies, disgruntled visitors, or other suspicious activities
Maintain constant surveillance of assigned areas via security cameras and respond per operational procedures
Foster a hospitality environment; infuse hospitality into all client and customer interactions
Learn and anticipate tenant needs/preferences to provide them with personalized solutions + offer surprise and delight moments to improve tenant experiences
Liaise and collaborate with property management, leasing, and other on-site teams to ensure a consistent five-star tenant experience Support leasing and property management on key tours for new prospects and renewals
Attend regularly scheduled meetings with building management to review success metrics
Maintain effective communication with tenants, building management, and ownership to advise on lobby operational needs, happenings and occurrences
Support the Tenant Experience Manager with programming/events and community building
Key Competencies
Organization and task management: Ability to prioritize work and effectively delegate tasks. Able to juggle multiple projects simultaneously.
Self-Directed: Ability to work independently and prioritize tasks without constant supervision.
Communication: Clear and effective communication and dissemination of information. Understand and follow the process for communication, and how and when information is shared.
Customer Centric: Meets and exceeds customer needs. Displays service excellence and hospitality mindset.
Desired Skills & Experience
2+ years of experience in luxury hospitality, coworking management, or amenity management
Ability to communicate clearly and effectively
Excellent verbal and written communication skills
Proficient in Google suite, MS Office (Word and Excel), other technologies
Adaptable to learning new technologies
Ability to work independently with remote supervision
Ability to work with all levels of staffing, other management and clientele
A proven track record in delivering high end customer service
Thrive in a dynamic, fast-paced, collaborative startup environment
Experience working as a concierge highly desired
Benefits & Perks
At lulafit, we invest in our employees' health and well-being. Our benefits reflect our commitment to help our team be the best versions of themselves both at work and at home. We are proud to offer all full-time employees:
* Paid Medical Options & Life
* Dental & Vision
* 401k
* Generous Parental Leave
* Professional Development Reimbursement
* Personalized Mental Health Support
* Team Social Events
* Virtual Wellness Platform Access
* Branded Company Swag
* Recognition & Rewards Program
Why We're Different
At lulafit, we're proud to have created a product and service our customers love. We are a team in every sense. We support one another as we work collaboratively towards a common goal of modernizing well-being to empower people in their everyday lives. From growth opportunities to professional development to unique benefits and perks, we want all our employees to realize their full potential. We value innovative and curious people who aren't afraid to challenge the status quo.
We're committed to fostering an inclusive, equitable workplace that promotes and values diversity. We welcome all employees and applicants, without regard to age, gender identity, race, ethnicity, sexual orientation, physical or mental ability, religion, or any other protected characteristic under law. More importantly, our work environment is one where everyone, from any background, is inspired and encouraged to do their best work.