Lulafit Talent Network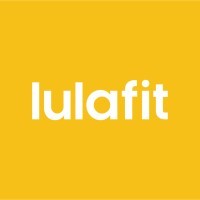 LulaFit
People & HR
Remote
Posted on Friday, April 7, 2023
Who We Are
Lulafit is a national leader in amenity consulting, technology, and management. Today, lulafit works with top organizations and real estate communities to create a culture and space that supports people's physical, social, and mental well-being. The result is increased retention, higher engagement, and healthier and happier people.
Interested in working with our team, but don't see an applicable role for you at this time? Use this application to submit your resume, let us know what types of roles we should keep you in mind for, and we will keep you in our system for the future! Check out our values below, and if your personal values align with these, we'd love to hear from you.
Our Values
be comfortable being uncomfortable: Embrace the unknown. Move quickly, fail fast, recover faster.
practice radical candor: Be vulnerable. Be collaborative. Have tough conversations.
measure in impact: Make your work count. Don't be afraid to toss old ideas.
lead with curiosity: Be curious and humble with how you approach your work.
pick up an oar: Have each other's back and don't be a passenger.
Benefits & Perks
At lulafit, we invest in our employees' health and well-being. Our benefits reflect our commitment to help our team be the best versions of themselves both at work and at home. We are proud to offer all full-time employees:
* Paid Medical Options & Life
* Dental & Vision
* 401k
* Generous Parental Leave
* Professional Development Reimbursement
* Personalized Mental Health Support
* Team Social Events
* Virtual Wellness Platform Access
* Branded Company Swag
* Recognition & Rewards Program
Why We're Different
At lulafit, we're proud to have created a product and service our customers love. We are a team in every sense. We support one another as we work collaboratively towards a common goal of modernizing well-being to empower people in their everyday lives. From growth opportunities to professional development to unique benefits and perks, we want all our employees to realize their full potential. We value innovative and curious people who aren't afraid to challenge the status quo.
We're committed to fostering an inclusive, equitable workplace that promotes and values diversity. We welcome all employees and applicants, without regard to age, gender identity, race, ethnicity, sexual orientation, physical or mental ability, religion, or any other protected characteristic under law. More importantly, our work environment is one where everyone, from any background, is inspired and encouraged to do their best work.