Sr. Tenant Experience Manager (Events)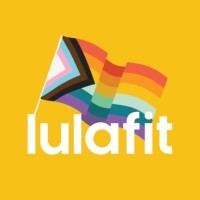 lulafit
Administration
Chicago, IL, USA
Posted on Wednesday, April 5, 2023
Who We Are
Lulafit provides wellness-focused amenity management for office buildings, bringing consumer grade experiences companies aspire to offer their employees.
As a Tenant Experience Manager at lulafit, you will be managing on-site space activation and engagement activities across two corporate buildings. You will be responsible for managing all aspects of these activities, including but not limited to, sourcing vendors, registration, execution, and follow-up. You will also be accountable for helping to develop our processes and programs to ensure we achieve our goals. The ideal candidate is someone who has several years of event planning experience, can develop collaborative partnerships, create and launch new programs, and enhance the overall tenant experience.
How You'll Do It
Manages onsite space activation + engagement activities on office campus
Develop, plan, execute, and evaluate a variety of events and offerings for tenant population, including but not limited to: space activation, happy hours, educational lunch and learns, and other experiencesIdeate and develop new experiences in partnership with lulafit's events team
Source, vet, and manage vendor relationships
Maintain excellent communication with vendors and internal teams before events, including sending clear and concise logistical information leading up to the event
Work closely and collaborate with the onsite fitness team to activate amenity spaces throughout both buildings
Utilize various tech platforms for event needs (registration, virtual event platform, game platforms, etc.)
Directly manage and support in the development of the Tenant Experience Manager
Be an active member of the building's ecosystem + extension of property management
Foster deep and meaningful client relationships with corporate partners in the building
Oversight of customer satisfaction and engagement
Assist in the development of client outreach communications and marketing tools
Accountable for site budget and presenting monthly financial reports
Participate in regularly scheduled meetings with building management to review success metrics
Oversee marketing strategy of all programs and offerings to tenants of building, including but not limited to:
Tenant newsletter
Special promotional materials
Social Media
Special flyers and promotions
Support the Operations Team with other projects and tasks related to increasing user and tenant experience
Key Competencies
Leadership: Sets clear expectations. Monitors employee goals and performance. Provides mentorship and coaching. Creates a culture of trust. Monitors goals and performance. Creates a culture or trust, mentors, and coaches.
Communication: Clear and effective communication and dissemination of information. Understand and follow the process for communication, and how and when information is shared
.Organization and task management: Prioritize work and effectively delegate tasks. Able to juggle multiple projects simultaneously.
Customer centric: Meets and exceeds customer needs. Displays service excellence and hospitality mindset.
Desired Skills & Experience
5+ years of experience in the events and/or hospitality industry
Track record of planning and executing successful events
Previous management or supervisory experience
Previous experience creating budgets and reading P&L reports
Proficient in Google suite and MS Office (Word and Excel)
Experience in the real estate industry is preferred, but not requiredThrive in a dynamic, fast-paced, collaborative startup environment
Benefits & Perks
At lulafit, we invest in our employees' health and well-being. Our benefits reflect our commitment to help our team be the best versions of themselves both at work and at home. We are proud to offer all full-time employees:
* Paid Medical Options & Life
* Dental & Vision
* 401k
* Generous Parental Leave
* Professional Development Reimbursement
* Personalized Mental Health Support
* Team Social Events
* Virtual Wellness Platform Access
* Branded Company Swag
* Recognition & Rewards Program
Why We're Different
At lulafit, we're proud to have created a product and service our customers love. We are a team in every sense. We support one another as we work collaboratively towards a common goal of modernizing well-being to empower people in their everyday lives. From growth opportunities to professional development to unique benefits and perks, we want all our employees to realize their full potential. We value innovative and curious people who aren't afraid to challenge the status quo.
We're committed to fostering an inclusive, equitable workplace that promotes and values diversity. We welcome all employees and applicants, without regard to age, gender identity, race, ethnicity, sexual orientation, physical or mental ability, religion, or any other protected characteristic under law. More importantly, our work environment is one where everyone, from any background, is inspired and encouraged to do their best work.