Salesforce Architect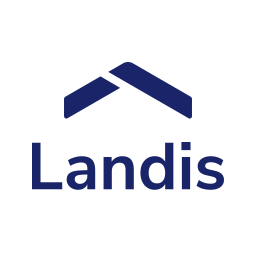 Landis
IT
New York, NY, USA
Posted on Friday, June 3, 2022
Landis is a homeownership company taking on the housing affordability crisis. Our mission is to guide people on their unique path to homeownership, and we do this through a coaching app and a holistic homeownership program where we buy a home for a client and rent it to them while we help them prepare for a mortgage. Landis has been on the Built In 50 Best Places to Work in New York City two years in a row.
Landis is seeking a talented Salesforce Architect to join our engineering team. The role is responsible for overseeing all areas of Salesforce. You will drive the development of insights, strategies, and most impactful business initiatives to help Landis redefine the pathway to homeownership in the US. This role will also work closely with cross-functional counterparts and be a key member of the engineering team, reporting directly to the Head of Engineering.
Where you will make an impact:
Define, prioritize, plan and implement sophisticated and impactful Salesforce projects
Drive progress and solve complex issues through Salesforce standard methodologies
Work closely with customers and stakeholders to deliver the most effective Salesforce solutions
Understand, communicate, and effectively run priorities for projects and programs
Build a structured approach to decompose a problem, seek out facts and data, and use those to structure customer discussion and program proposals
Apply Salesforce knowledge to identify deficiencies across projects, propose end-to-end solutions and guide critical thinking
Improve and build solutions to address architectural gaps or technical debt
Play an active role in positively influencing project design direction
Follow industry Standard CI/CD benchmarks and help lead all aspects of Release Management for all Salesforce Orgs.
Resolve business issues through Salesforce development and standard methodologies
Participate in story planning, standups and retrospectives
Mentor engineers; Drive enforcement of standards, tools and methodologies
Produce documentation and tutorials that enable other teams
Your background includes:
5+ years Salesforce architect and/or administration related experience
Experienced with Sales Cloud and Service Cloud systems
Skilled at crafting and improving workflow rules, validation rules, approval processes, page layouts, custom objects, custom settings, SSO configuration, profiles & permission sets, reports and dashboard development
Experienced with Lightning, Apex, Visual Force, SOQL/SOSL, and Javascript
Excellent verbal, written, communication, interpersonal and presentation skills
Excellent in process improvement, user impact, user stories and root cause analysis
Excellent in systems implementation methodologies including waterfall and agile
Experienced with roadmap conceptualization, design, consensus building and execution
Experienced with authoring and reviewing systems and user documentation
Experienced with data analysis, dashboarding and data flow analysis between systems
Purpose for technology, industry research and enjoys solving business problems
Our Employees Matter: We strongly encourage a collaborative and collegial work environment so that our employees can excel at their jobs and enjoy coming to work everyday. We're also excited to offer benefits to our full-time employees that safeguard their physical, mental and financial wellbeing.
Unlimited and Flexible PTO
Comprehensive Health Plans, including one option that covers employees 99%
401k, eligible after 3 months of service
Paid family leave
Commuter benefits
Compassionate and mission-oriented team
Culture focused on learning and personal growth
Opportunity to have impact on the lives of our partners and clients
In addition to our benefits, this role offers a base salary of $150-$205k, along with bonus potential that is paid yearly and equity in the company. The base salary varies and is determined by experience and skills that are unique to each candidate. The bonus potential is determined by individual, team and firm performance. Our existing employees are also eligible for an equity refresh based on individual, team, and company performance.
Please note: This is a full-time position that will be based in the New York office