Director, Claims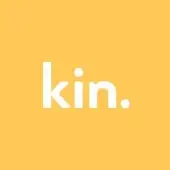 Kin Insurance
Chicago, IL, USA · St. Petersburg, FL, USA · Remote
Posted on Thursday, November 9, 2023
The world has changed. Why hasn't insurance?
Kin's mission is to reimagine home insurance For Every New Normal. While other insurers struggle to handle a fast-changing world, Kin is built for the future and is prepared to meet its challenges head on while helping our customers do the same.
Kin is proud to be one of BuiltIn Chicago's 2021 and 2022 Best Mid Sized Companies to work for, and Forbes 2021 Best Startup Employers in North America. Simply put, our people are what make us great, and we need forward-thinking, inspired game-changers like you to join us in our mission.
So, what's the role?
Kin is a dynamic insurance company specializing in homeowners insurance within high-risk areas. We harness technology in a way that helps revolutionize the insurance industry, allowing our customers to have a tailored experience when they file a claim during difficult times. As we grow, we are seeking a highly motivated Director, Claims to lead our Claims department and uphold our commitment to excellence to our insureds.
In this role you have the opportunity to make an immediate impact, leading a dedicated team of claims leaders for our Daily, Weather/Catastrophe, Supplement, and Complex Teams and collaborating cross-functionally within the department and across Kin to ensure effective claims resolution. You will play a crucial role in developing and executing a strategic vision that aligns with our goals and objectives alongside identifying opportunities for process enhancements and improvements. Of course, a customer-centric approach is vital for this position, where emphasizing quality and service will be essential elements of the role.
A day in the life could include:
Working cross-functionally with groups such as Product, Kinalytics, RevOps, and Engineering to develop a strategic vision and roadmap for our claims department, using data to drive decisions and performance
Preparing and leading our Claims Department to successfully execute on not just daily claim handling, but large catastrophic events
Driving best-in-class claims handling and customer satisfaction
Identifying areas where technology or change to process can be implemented to make improvements and enhance accuracy; helping drive innovation for superior claims handling and customer experience
Collaborating with Training and Leadership on change management if and when there are any changes with systems, tooling, or compliance to ensure cohesiveness
Ensuring the business units that are impacted by the changes have adequate time to prepare for changes OR working with them for recovery plans and alternative solutions should the project not be executed timely or accurately for a large event.
Leading strong performance on OKRs, metrics, NPS Scores, KPIs, and pending claims; maintaining clear understanding of how each team is operating and performing
Ensuring a claims staff consisting of top talent
Hosting all-team sessions that capture accomplishments, progress downfalls, changes, and potential challenges to the department, helping to create transparency and encourage feedback loops for claims employees and leaders
Ensuring that all claims processes and practices adhere to local and national insurance regulations
I've got the skills… but do I have the necessary ones?
10+ years in homeowners insurance with an proven track record of managing and developing high performing claims teams
7+ years of leadership experience, including 1+ year(s) in 2nd line or higher leadership, exhibiting outstanding mentorship and team growth
Strong understanding of insurance regulations and the ability to ensure claims process comply with local and national laws, especially in territories of FL, TX and LA
Understanding of risk assessment and mitigation strategies to minimize financial exposure or weaknesses
Well-rounded technical acumen with the ability to utilize multiple systems in conjunction with one another
Unwavering ethical standards and ability to comply with company policies and industry standards
A commitment to delivering excellent service to all claims team members and departments within the organization
Impeccable communication skills, both written and verbal, allowing for effective collaboration with departments, clients, and stakeholders
Oh, and don't worry, we've got you covered!
Medical, Dental, Vision, Disability and Life Insurance
Flexible PTO policy
Remote work
Generous equity package
401K with company match
Parental leave
Continuing education and professional development
The excitement of joining a high-growth Insurtech company and seeing your work make an impact!
About Kin
In an industry that hasn't budged in more than 100 years, our technology transforms the user experience, cuts inefficiencies that waste billions of consumer dollars, and customizes coverage homeowners want. We believe insurance was always meant to be a digital product – we're making that a reality.
Our approach to the industry makes us unique, and the people at Kin help us excel. We're a team of problem solvers, collaborators, builders, and dreamers who are passionate about creating positive change in the lives of our customers and in our industry. Kin is more than just our name – it's how we treat each other. That's one of the many reasons we've been recognized as a great place to work by Built In, Forbes, and Fast Company.
EEOC Statement
Kin is proud to be an Equal Employment Opportunity and Affirmative Action Employer. We don't just accept difference – we honor it, nurture it, and celebrate it. We don't discriminate based on race, religion, color, national origin, gender (including pregnancy, childbirth, or related medical conditions), sexual orientation, gender identity, gender expression, age, status as a protected veteran, status as an individual with a disability, or other applicable legally protected characteristics.
Kin encourages applications from all backgrounds, communities and industries, and are committed to having a team that is made up of diverse skills, experiences and abilities.
#LI-Remote