Product Manager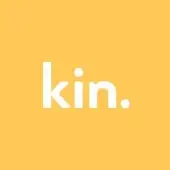 Kin Insurance
Product
Chicago, IL, USA · St. Petersburg, FL, USA · Remote
Posted on Sunday, October 22, 2023
The world has changed. Why hasn't insurance?
Kin's mission is to reimagine home insurance For Every New Normal. While other insurers struggle to handle a fast-changing world, Kin is built for the future and is prepared to meet its challenges head on while helping our customers do the same.
Kin is proud to be one of BuiltIn Chicago's 2021 and 2022 Best Mid Sized Companies to work for, and Forbes 2021 Best Startup Employers in North America. Simply put, our people are what make us great, and we need forward-thinking, inspired game-changers like you to join us in our mission.
So, what's the role?
We are looking for an ambitious Product Manager to increase lead conversion rates. In this role, you will collaborate closely with cross-functional teams, including marketing, sales, and customer research, to identify target audiences, optimize user acquisition channels, and enhance the customer journey. Your role will involve analyzing data and user behavior to identify opportunities for optimization and experimentation, as well as implementing A/B tests and other growth hacking techniques to increase lead conversion rates. You will have a deep understanding of how customers buy and manage their insurance policy, as well as how Kin provides customers with services and support for their insurance needs. You will be identifying opportunities to improve all aspects of the customer journey. You will partner with stakeholder and technology colleagues to research, validate, and present your proposals, then execute on those approved and prioritized.
Your objective in this role is to lead projects or parts of larger projects at Kin. You will develop a solid understanding of Kin's business, our customers, and our operations. You will have the opportunity to hone your product management skills by working across our robust platform and leading your development team. Your success and career growth will hinge on your ability to build effective working relationships with your Kin colleagues and your internal stakeholder team in order to identify areas to improve our business, products, and processes. You enjoy solving problems and will often take the initiative to build your case and start a project.
A day in the life could include:
Working closely with the Acquisition and Retention Product Director to define and communicate the Product vision
Assist in creating and managing product roadmaps that address the biggest needs in our business and meaningfully impact our OKRs, while delighting our customers and other end users
Digging deep into our data and our product experience to understand the most significant problems that our users face and working with design and engineering to develop and test solutions
Collaborating with the user research team and sharing key learnings with your development team, the product team, and the company
Partnering closely with the development team to socialize your product plans, and collaborate with them to not only size the work, but also how to make it better through team feedback
Writing user stories that provide all of the details needed by our development teams to develop key features
Ensuring the successful rollout, growth, and success of your features, with communications and training to appropriate users/stakeholders across the business
Defining, evangelizing, and monitoring the metrics that demonstrate product success
Coordinating and leading regular team and stakeholder meetings to both gather feedback on your projects and to share important updates
Motivating the development team and connecting the team's daily work with our bigger goals at Kin
I've got the skills… but do I have the necessary ones?
2-5 years of professional experience
3+ years of software or technology product management experience
Extensive experience working with agile product and engineering teams in startup and/or rapid-growth environments
Demonstrated expertise working with big data and BI tools (ex. Adobe, Tableau, Looker)
Hard Skills

Thinks strategically and with a business mindset
Ability to turn incomplete, conflicting, or ambiguous inputs into concrete action plans
Proficient in SQL and data analysis
Customer Research
Technical proficiency
Effective and concise written and verbal communication
Strong project management skills and well organized
MarTech or A/B testing and other experimentation experience

Soft Skills

Can motivate and influence others without authority
Able to communicate with empathy and precision
Has a positive mindset and works collaboratively with team members across the organization
Stays cool under pressure and can manage tight deadlines
Values differing opinions and healthy conflict
Eager and willing to learn, improve, and ask questions
Bonus Points:
Experience working for an InsurTech or Fintech company
Basic wireframing and design prototyping
About Kin
In an industry that hasn't budged in more than 100 years, our technology transforms the user experience, cuts inefficiencies that waste billions of consumer dollars, and customizes coverage homeowners want. We believe insurance was always meant to be a digital product – we're making that a reality.
Our approach to the industry makes us unique, and the people at Kin help us excel. We're a team of problem solvers, collaborators, builders, and dreamers who are passionate about creating positive change in the lives of our customers and in our industry. Kin is more than just our name – it's how we treat each other. That's one of the many reasons we've been recognized as a great place to work by Built In, Forbes, and Fast Company.
EEOC Statement
Kin is proud to be an Equal Employment Opportunity and Affirmative Action Employer. We don't just accept difference – we honor it, nurture it, and celebrate it. We don't discriminate based on race, religion, color, national origin, gender (including pregnancy, childbirth, or related medical conditions), sexual orientation, gender identity, gender expression, age, status as a protected veteran, status as an individual with a disability, or other applicable legally protected characteristics.
Kin encourages applications from all backgrounds, communities and industries, and are committed to having a team that is made up of diverse skills, experiences and abilities.
#LI-Remote