Client Advisor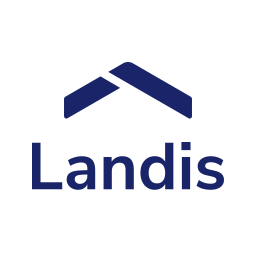 Landis
New York, NY, USA
Posted on Friday, April 21, 2023
Landis' mission is to help clients find their unique path to homeownership. A major part of that is ensuring they get through our application process as efficiently as possible, allowing them to start this journey.
Our Client Advisors are focused on serving as our clients' first point of contact, assisting them through the application process, preparing them for underwriting and guiding them on their journey through property acquisition. You are the face of Landis to our clients. This role requires knowledge of the residential mortgage origination process and the documentation that is required to reach mortgage eligibility as our process is similar. With each step, this individual will motivate the client to move forward with each step of the process. The Client Advisor role is an extremely rewarding opportunity, as you are directly helping Landis clients achieve homeownership. You will be an integral part of shaping a compassionate and innovative culture that supports our client experience.
This is a full-time position based out of NYC, with the expectation to be in the office 4 days per week.
Where you will make an impact:
Own the client experience from end to end
Manage a pipeline through qualification and prioritization
Be responsible for getting an applicant through the Landis program
Proactively reach out to clients that have stalled in the application process
Assist clients with gathering the documentation needed to reach the underwriting phase
Guide clients through their property selection and coordinate with real estate agents, home inspectors and Landis internal teams
Meticulously record client feedback to improve product and processes
Roll up your sleeves and get out of your comfort zone to reach targets
Develop a strong knowledge base of the service that Landis offers clients
Your background includes:
1-2 years of experience working with residential mortgages
History of hitting and exceeding quota as a transactional seller
Ability to create meaningful connections, develop trust and advise clients
Has experience working directly with consumers
Loves a challenge
High energy
Rolls up their sleeves and can do anything that they ask of others
Cares deeply about our mission
Our Employees Matter: We strongly encourage a collaborative and collegial work environment so that our employees can excel at their jobs and enjoy coming to work everyday. We're also excited to offer benefits to our full-time employees that safeguard their physical, mental and financial wellbeing.
Unlimited and Flexible PTO
Comprehensive Health Plans, including one option that covers employees 99%
401k, eligible after 3 months of service
Paid family leave
Commuter benefits
In addition to our benefits, this role offers a base salary, along with bonus potential that is paid yearly and equity in the company. The base salary varies and is determined by experience and skills that are unique to each candidate with a range from 60-70k. The bonus potential is determined by individual, team and firm performance. Our existing employees are also eligible for an equity refresh based on individual, team, and company performance.